STRONGSVILLE, OH: IUPAT DC6 Business Manager Jim Sherwood presented retired IUPAT Glazier Howard Briggs a $2,500 donation from PATCH to benefit The Littlest Heroes, a nonprofit organization that seeks to positively impact the lives of children with cancer and their families, regardless of income level or zip code.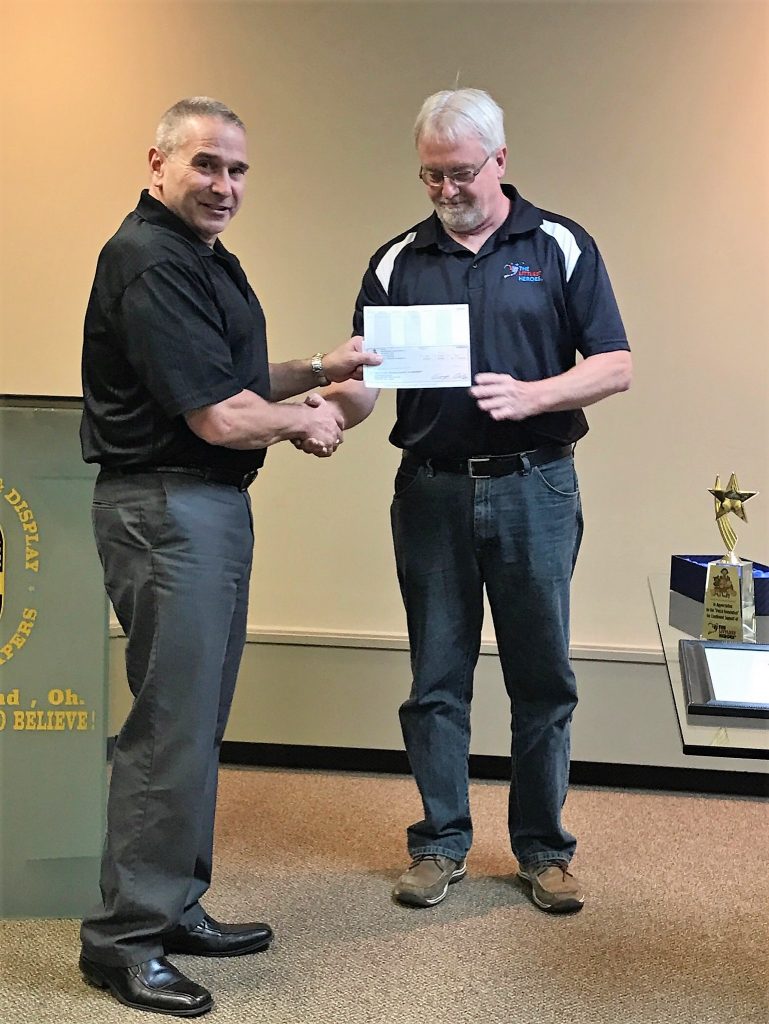 "We're a charity that supports Families that have kids with cancer," declared Briggs who has been volunteering with The Littlest Heroes for 10 years.  "We buy parking places at the Clinic, at University Hospitals. We provide food cards, gas cards, we pay bills, we do whatever it takes short of paying the actual medical expenses." Briggs, who is a top fundraiser for the organization, volunteers as a way to pay it forward for his wife's recovery from cancer. "It all goes 100% back to the charity."
The PATCH Foundation receives support from local IUPAT members, who collect donations to support a hometown charity or organization. Donations are used to address literacy, education, childhood illnesses, emotional well-being, poverty, and homelessness.
Any classic car fans in the house? IUPAT Members have another opportunity to support The Littlest Heroes on June 3rd, by participating in a charity car show the organization has planned from 9: AM until 3: PM. All cars are welcome, and the event also includes a 50/50 raffle, Chinese raffles, door prizes, plaques, and trophies. For more information on the Littles Heroes Car Show, click HERE.