Strongsville Ohio – March 18, 2017:  Practically anyone in the recovery community will tell you that the hardest part of sobriety is not getting sober. It's staying sober.  That's why the IUPAT DC6 Day of Community Action on April 22nd will benefit two nonprofit 501(c)(3) organizations whose mission is to provide the education, housing, and employment resources that empower men struggling with alcohol and drug abuse to conquer addiction and maintain sobriety – The Absolute House and the Jack Mulhall Center for Sober Living. The project is being led by Patrick Patron, Sr.
IUPAT DC6 members including Painters, Glaziers, Drywall Finishers, and Sign & Display Workers are needed to rehab 19 – 25 suites with drywall and paint to convert a former convent into a sober living facility. The project begins at 7:00 AM and runs until the work is completed. Approximately 35 – 50 volunteers are needed for the day of service. Volunteers should contact Terry O'Neil at (216) 375-9629 to sign up, e-mail [email protected], or complete the sign-up form on the bottom of this page.
Two potential sites for the rehab are currently being evaluated for the project, one is on Harvard Avenue in Cleveland, the other in the Westpark area. The exact location of the project will be announced as soon as it is available.
Targeting the Heroin Epidemic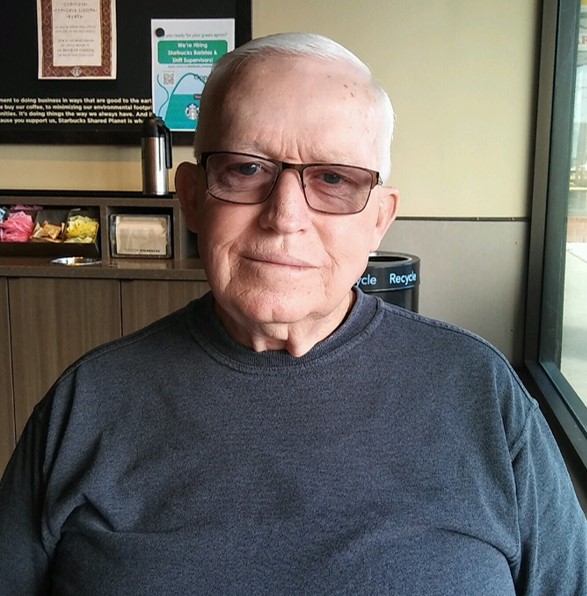 Patrick Patton, Sr., well known in the recovery community for over 30 years and a recovering alcoholic for 42 years, has seen his share of changes in the people seeking treatment.  20 years ago, the typical person seeking treatment would be an alcoholic who also used cocaine, today their typical client is a heroin addict.
"Everyone wants to end the heroin epidemic, but nobody wants former addicts living in their neighborhood," exclaimed Patton, who has struggled getting sober living facilities accepted in the community.
When Patton was contacted by IUPAT DC6, he was impressed by their commitment to offering second chances to people who are recovering from addiction, and by their desire to make a difference in the fight against the heroin epidemic.
"They took me at face value," said Patton, "we were on the same page."
In addition to his career in the recovery community, Patton worked as a line helper driver and power dispatcher for the City of Cleveland for 12 years, and was the Director of the City of Cleveland's Employee Assistance Program (EAP) for 18 years. During that time, he was a member of IBEW Local 39, where he held the position of Financial Secretary. The values he learned from IBEW Local 39 carried through to his design of the EAP program, which achieved a higher utilization rate than similar programs throughout the country. He still considers himself a Union Brother.
The Absolute House
The Absolute House was founded in 2010 by Jack Smith, a recovering addict who describes his former lifestyle as making everything fit around plans for intoxication. He worked 15 years driving a beer truck for Budweiser, and then went to work for the U.S. Postal Service. During his time with the post office, he was mauled by a pit bill and badly injured. At the time of the attack, he was attending a treatment program and managed to stay sober, partially because of his sponsor Jack Mulhall.  Mulhall asked Smith to work with him at the Freedom House and the Ed Keating Center, two well-known sober living facilities in the Cleveland area. In June 2010, Smith took over a former Catholic high school building in Cleveland with only $10,000 to his name, and turned it into what is now known as The Absolute House.
Over 2,000 men have gotten help from The Absolute House since it was founded. Smith estimates that 70% of those who stayed for the full treatment program are still sober today.
Jack Mulhall Center for Sober Living
Founded in 2016 by Patrick Patton, Sr., Ralph Lucarelli, and with the support of the Mulhall Family, the Jack Mulhall Center for Sober Living uses a three-part treatment program that starts with cleaning the person up, combined with intense education on the 12-step program. After the first 60 days, the organization helps the recovering addict find employment and become part of the community again, with a strong emphasis on giving back to others struggling with addiction while maintaining a safe and healthy lifestyle. Residents stay at the sober house for up to 7 months after their initial 60-day program, and are only charged a small amount for rent after finding employment. Services are provided regardless of a person's ability to pay.
The Jack Mulhall Legacy
Jack Mulhall, who passed away in 2009, was a World War II Veteran, a high school dropout, an elementary school janitor, and an alcoholic with decades of sobriety.  He was a beloved but controversial leader in Cleveland's fight against alcohol and drug abuse. A champion of self-reliance, he was the former Director of Stella Maris and founder of Freedom House, but when the boards wanted to charge clients and take government funds, he left to found the Ed Keating Center in 1998.
Patton met Mulhall just a few days into his sobriety, and they became lifelong friends.  Together they worked at Stella Maris, where Patton was Assistant Director. "I was honored to both know Jack as a friend and work alongside of him," commented Patton.
Following in the footsteps of his mentor and friend Jack Mulhall, Patton is dedicated to his commitment of never turning away anyone seeking treatment. Even though the organization does not serve women, Patton works with his daughter, Katie Potter, Director of the Jean Marie House, a women's facility that is part of the Ed Keating Center.
"As a recovering alcoholic, I have an obligation to help others struggling with addiction, in the tradition of Jack Mulhall," said Patton, "It's an honor to work with the men and women of IUPAT DC6 in achieving our vision."
For more information on the IUPAT DC6 Day of Community Action on April 22nd, contact Terry O'Neil at (216) 375-9629 or e-mail [email protected].